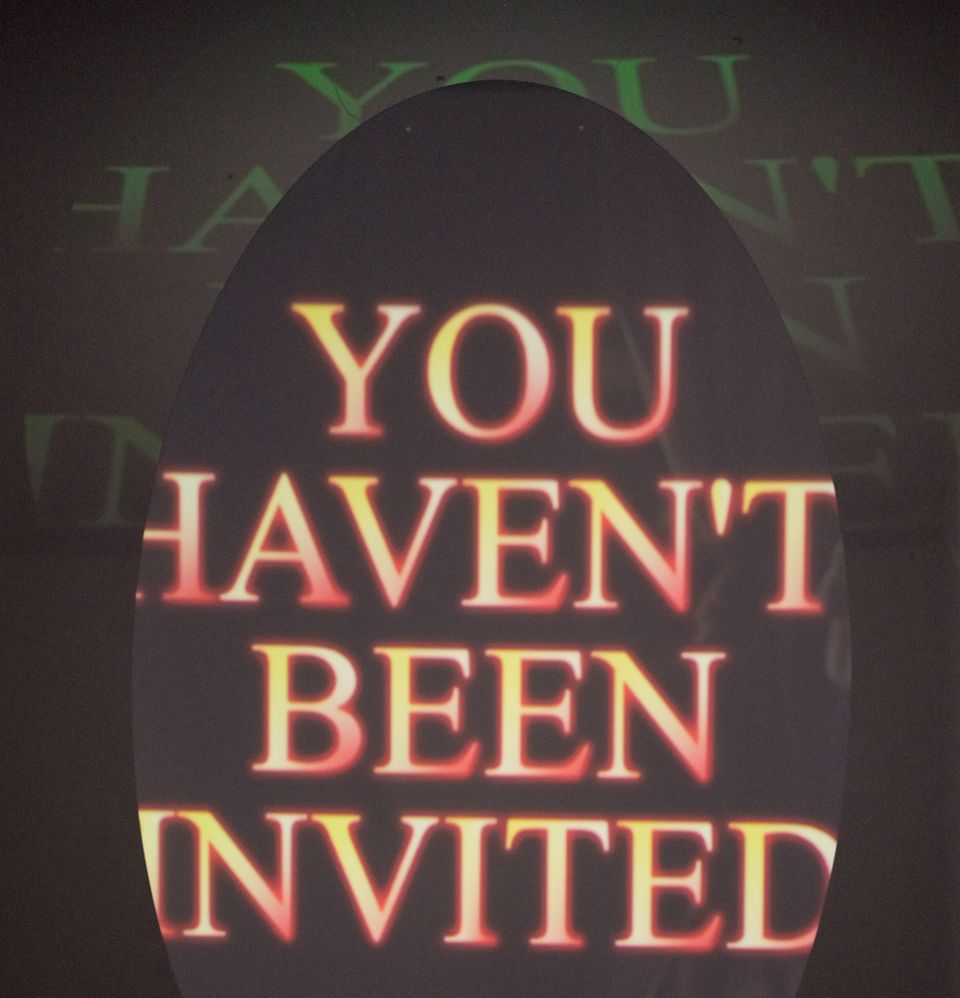 離開地球表面 On the Ground(2020)
2020
雙頻道錄像裝置 double-channel video installation
台北國際當代一年展,地下美術館,台北,台灣 TNCAA, Underground Gallery, Taipei, Taiwan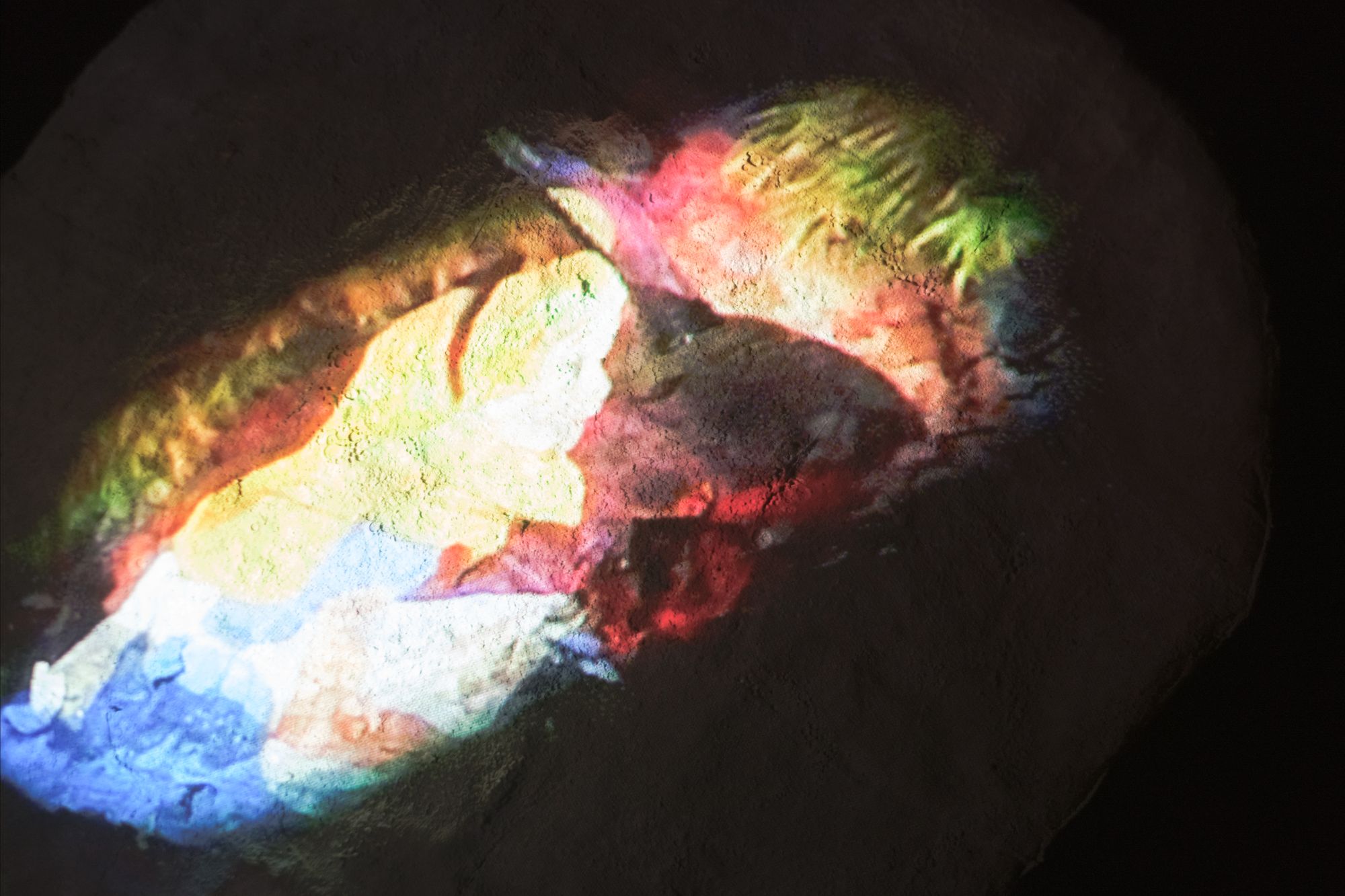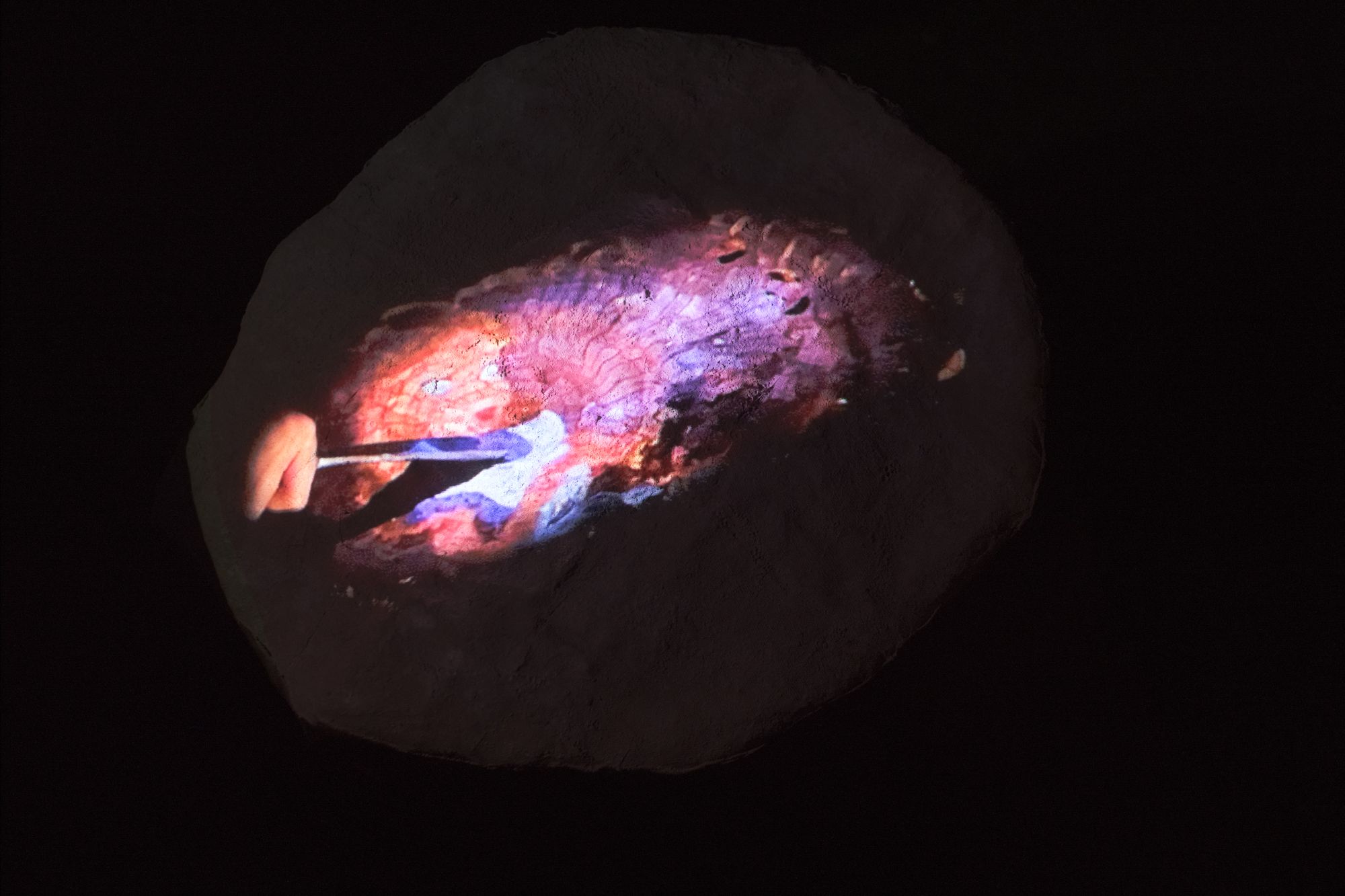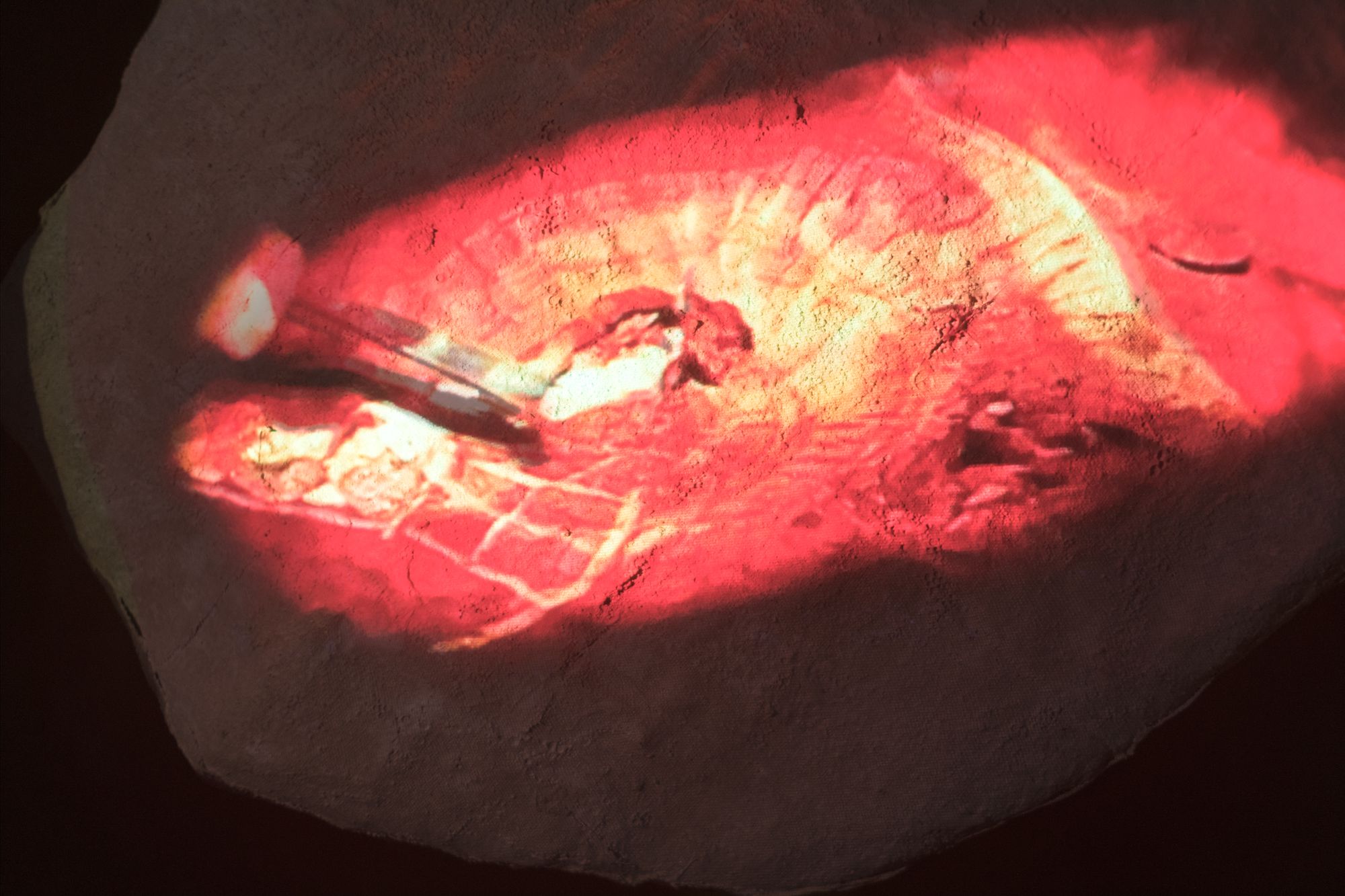 《愛麗絲漫遊奇境》中,愛麗絲發現樹洞並墜入樹洞的過程,一邊被重複循環地投影在樹墩的剖面上,一邊則有一雙雕刻的手,用雕刻刀試著在上面挖一個洞。
在墜落的過程中愛麗絲既驚奇又興奮、聲調感受不到絲毫恐懼,而她念著的話語也極有意思,彷彿有兩個她的自我在彼此對話,提醒自己這樣做並不恰當,卻又對未知感到著迷。
第二個聲音,如同重複看著同一部童年常看的卡通,無意識地呢喃著爛熟的台詞;然而隨著愛麗絲再次進入洞內,聲音卻逐漸變得高昂而恐懼。另一頻道中身穿黑衣的女孩,手上拿著一台望遠鏡(或一台投影機),像是在地表上無目的地漫遊,也像在找尋地下奇境的入口;最終,似乎真的找到了一個洞口,卻分不清是現實,還是只是女孩所投出的另一個影像。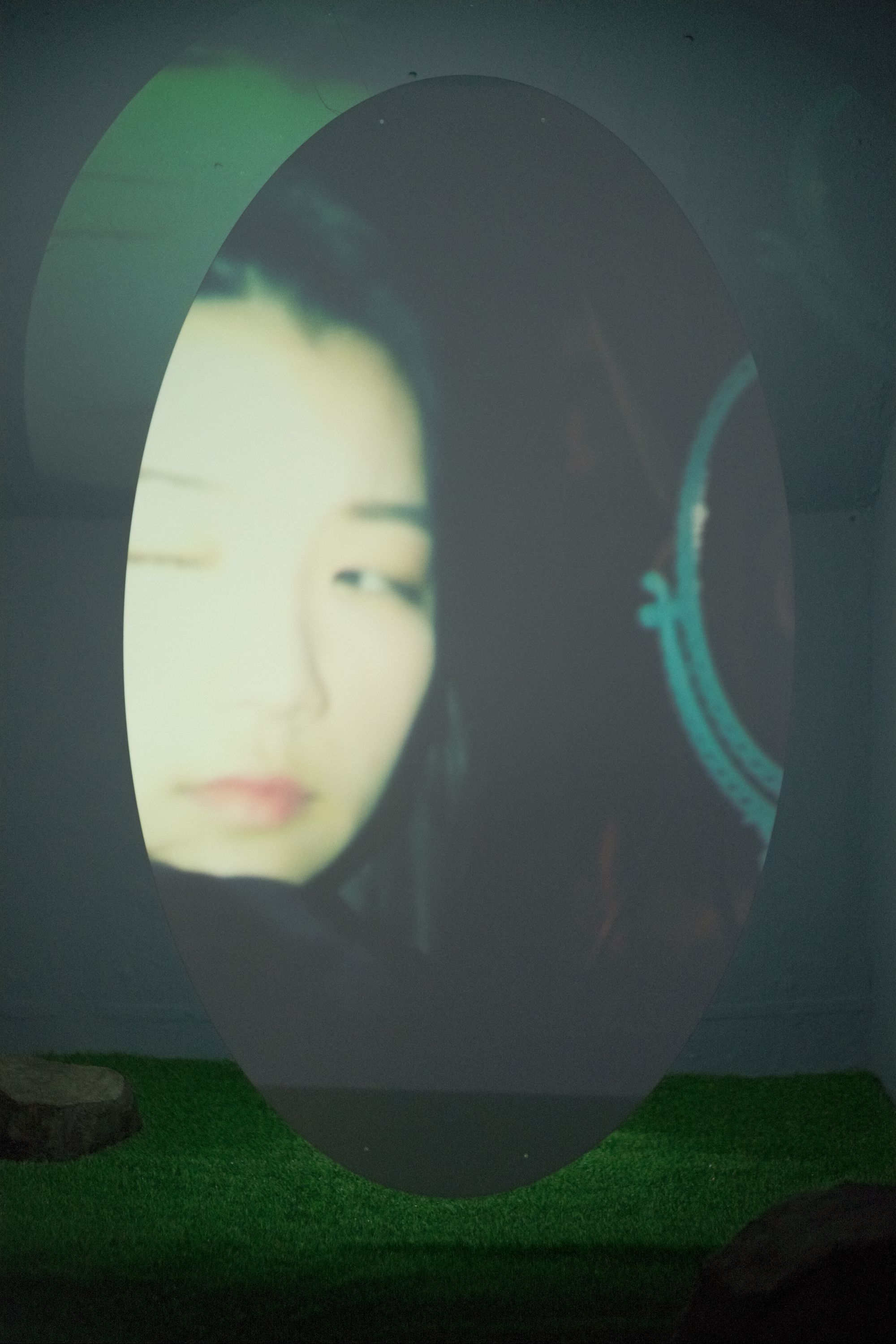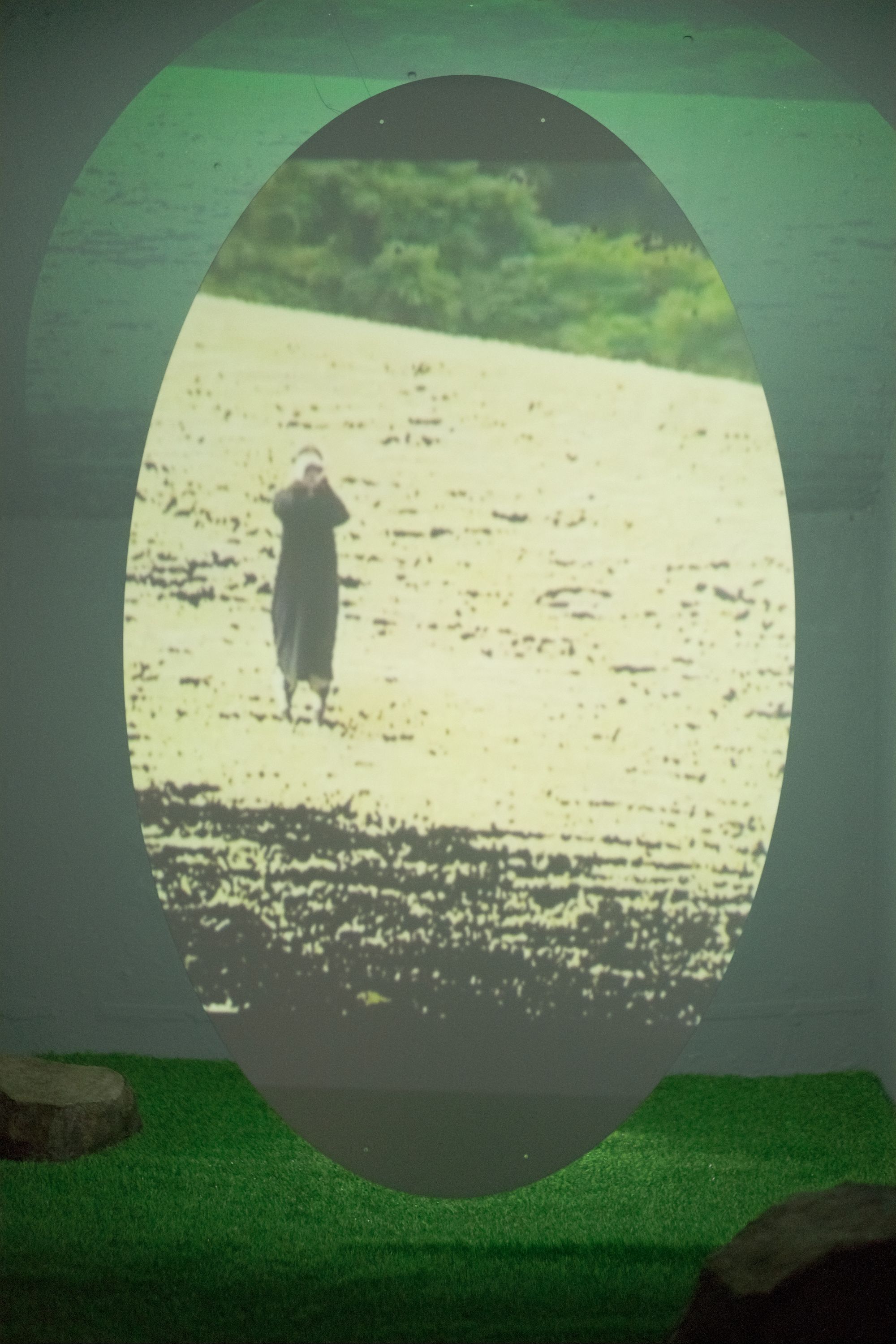 This clip is repeatedly projected on a tree trunk: when Alice of Alice in Wonderland discovered the rabbit hole underneath a tree, she crawled and fell into it. At the same time, there were a pair of hands trying to carve into the tree trunk during the projection.
Alice was very excited during the fall and without any fear. She talked to herself as if her two egos were talking. On the one hand, she reminded herself for not being invited and being impolite; On the other hand, she felt fascinated about the new things that about to happen.
The second voice, whispering without emotion at first, repeated Alice's words, but become intense and frightened as the clip repeated the second time.
Right next to the trunk, the girl in a black dress, holding a telescope( or a little projector), seems to be wondering on the ground, or trying to find a entrance of "Wonderland". However, as she seemed to find a "hole", we couldn't be sure whether there is a real entrance, or that was only an image the girl projected.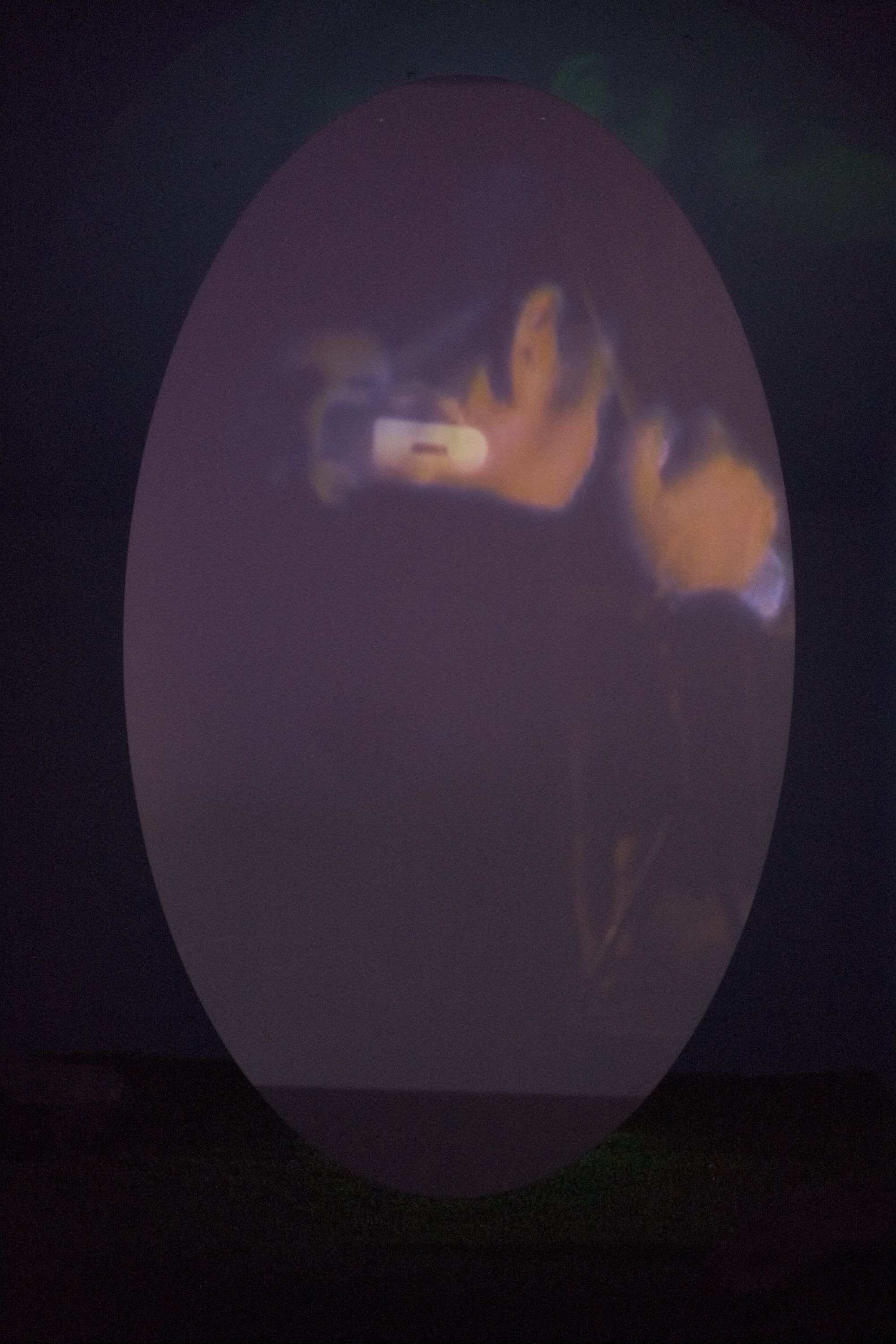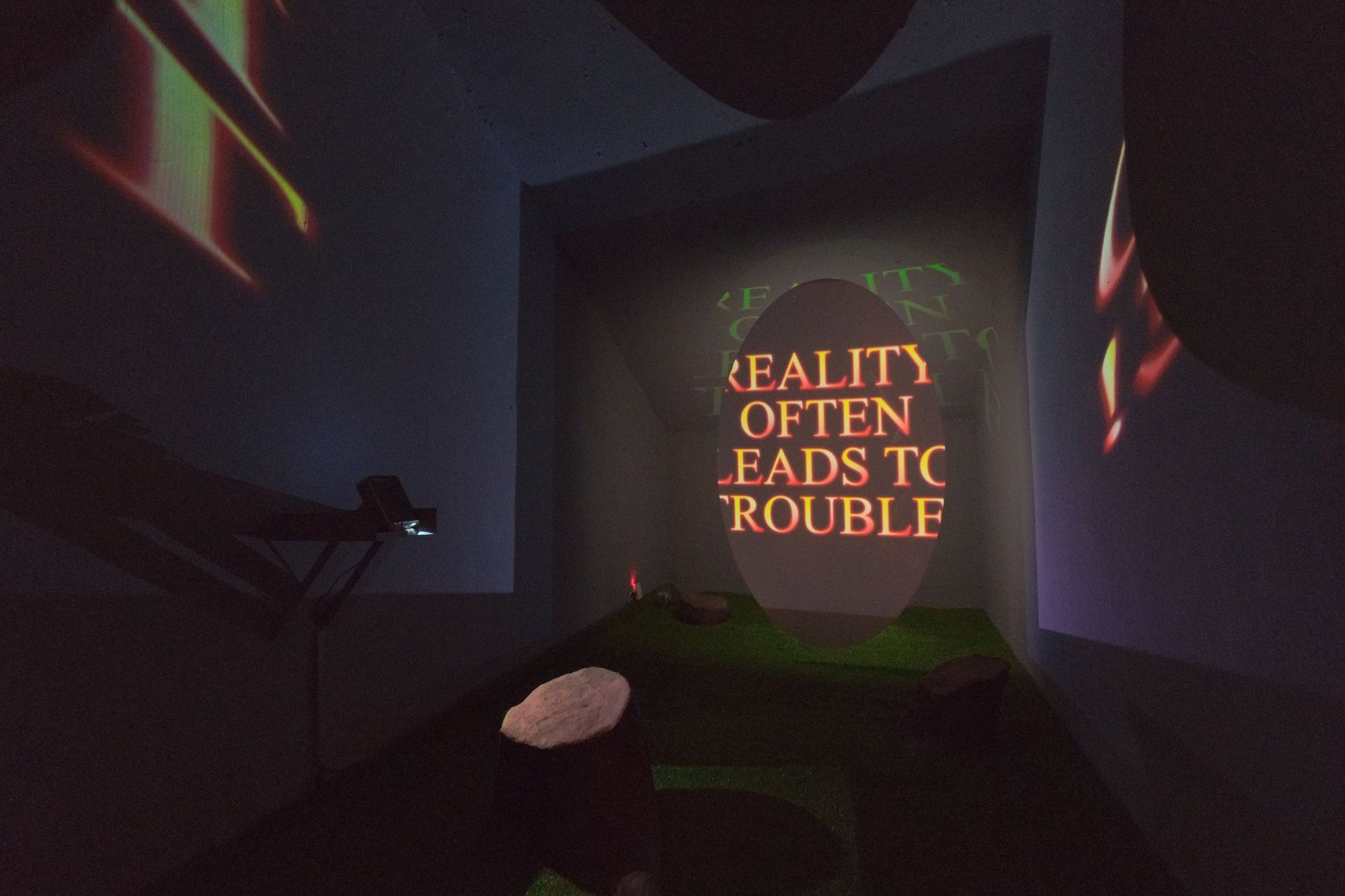 演出 蔡昀儒
影像同步 林宏信
靜態紀錄攝影 朱淇宏
動態紀錄攝影 林彥翔
Featuring Tsai Yun-Ju
Video Synchronization Wancat Lin
林沛瑤 作品
A WORK BY Lin Pei-Yao