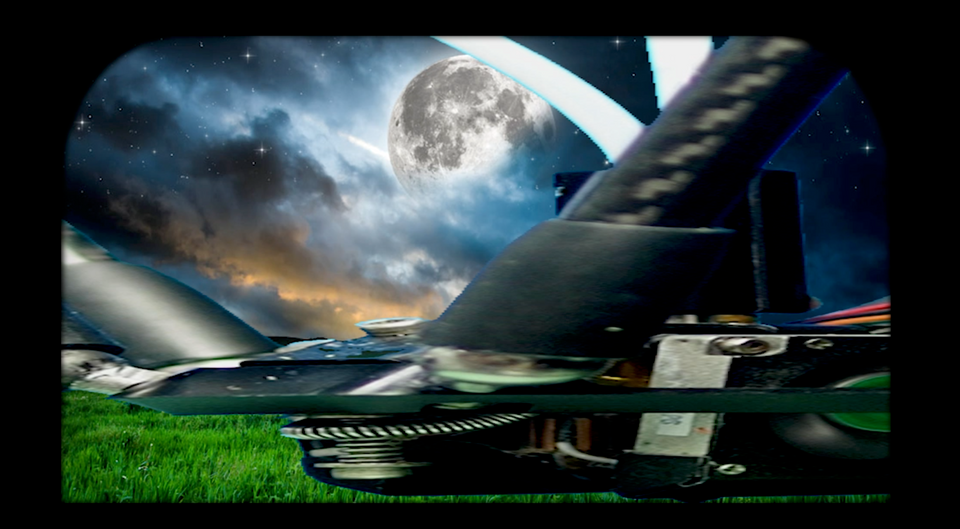 公路電影:月球之旅 Road Movie: A Trip to the Moon(2021)
2021
單頻道錄像裝置 video installation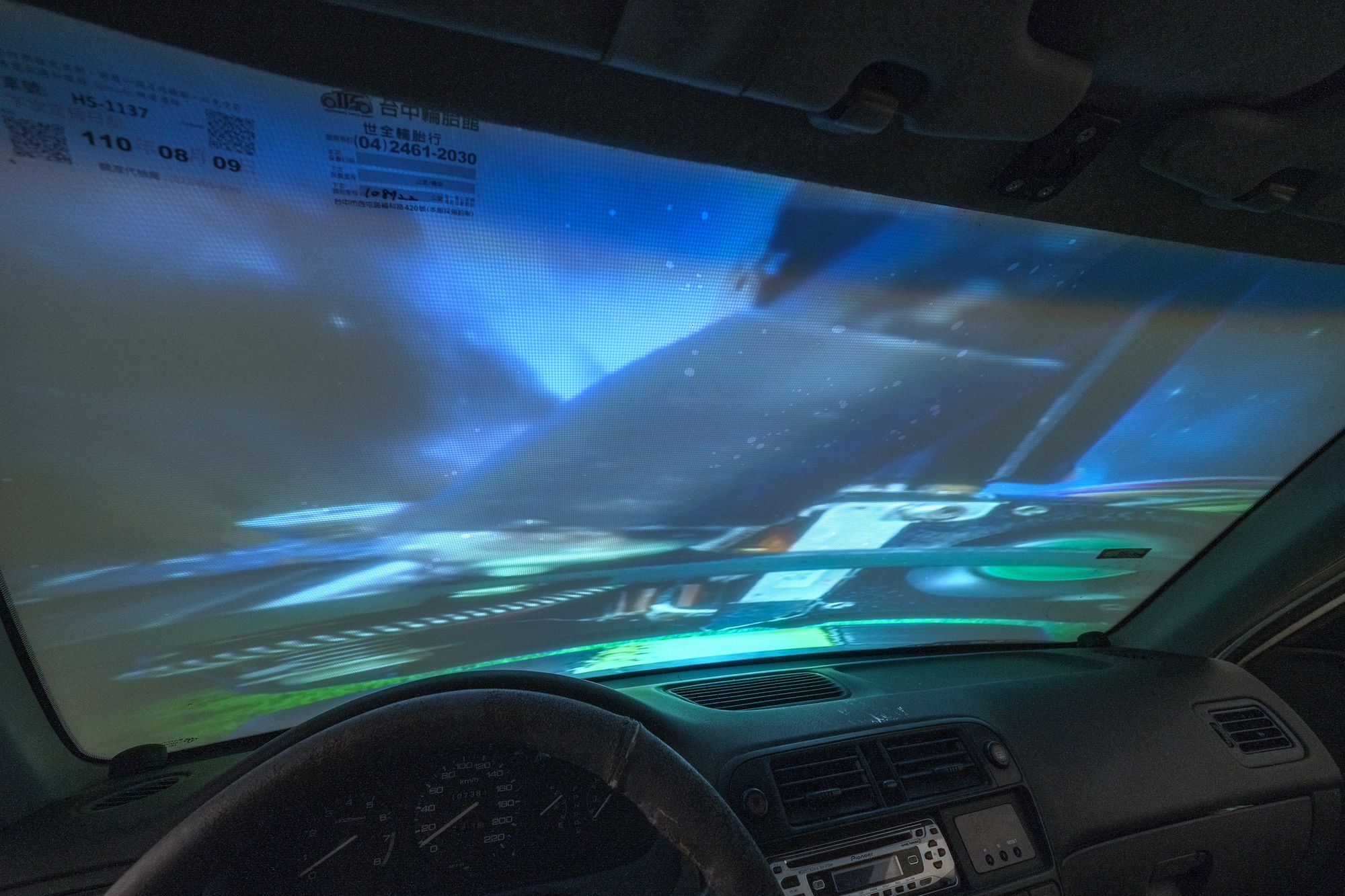 在一片虛擬的駕車視野之前,一台3D列印機出現在景象中,用它的機頭印出、或者說是畫出/劃出一條路。看著這條路逐漸往前生成的同時,「身體」卻是不動的,過程中機頭不斷地游移、晃動、加快又減慢。一個雙箭頭路標出現了,然而路仍然只有一條。
在這幅景象之中,只有3D列印機的機身是真實的,那條「路」的模型先是存在於我的腦海、我的電腦,被列印出/具現化的同時旋即又被去肉身化,存在於影像之中。
A 3D printer appeared in a virtual driving view. It is printing, or painting a road by splitting the image. The printer keeps moving back and forth and the road keeps growing, but our "bodies" don't seem to move forward while we're staring at the view. A double arrow road sign appeared halfway through, but there is only one way still.
The only "real" things in this image is the 3D printer. That model of the "road" first existed in my mind and my computer, printed out then being recorded immediately, finally existing in the image.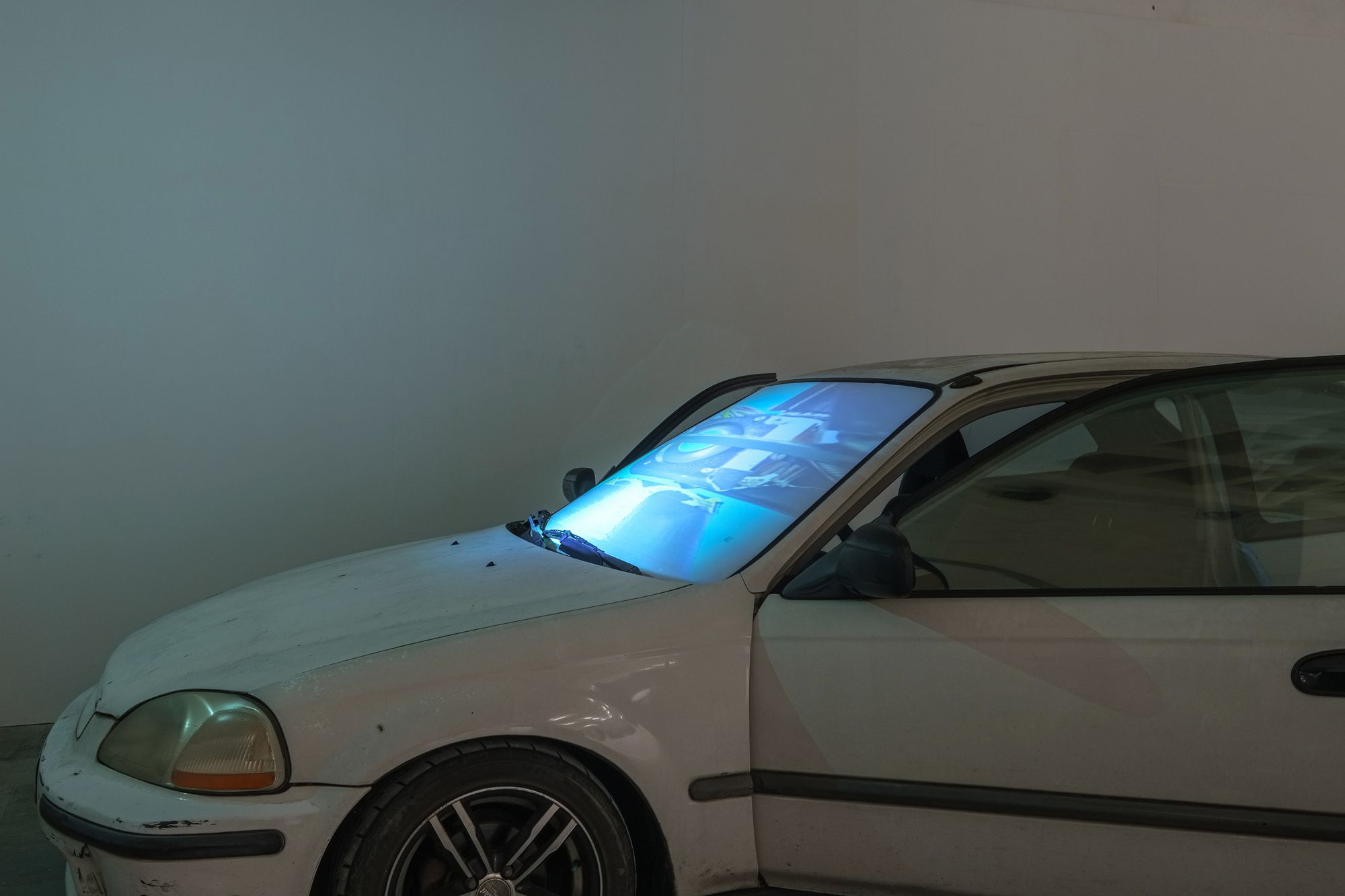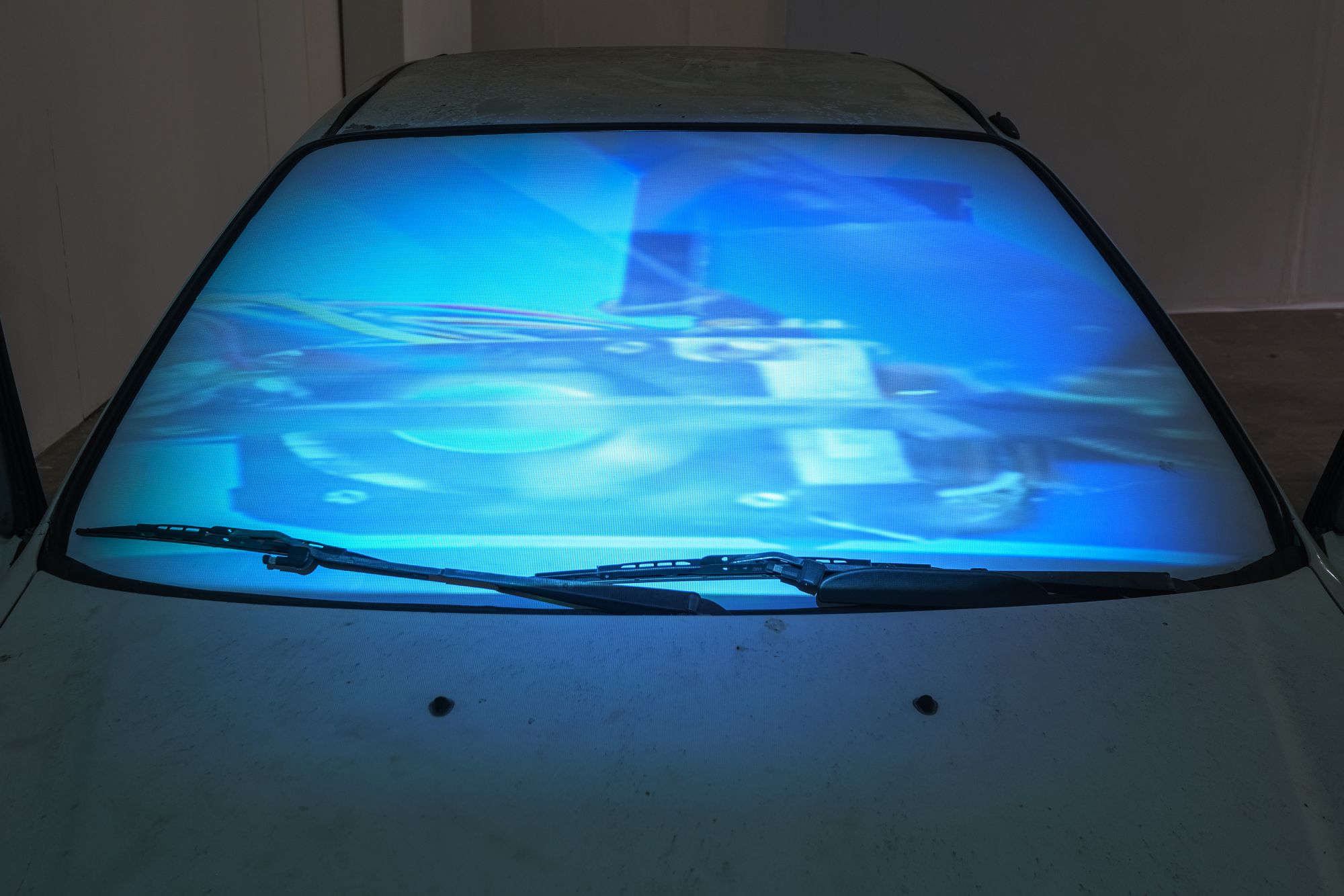 最終,那條似乎抵達了月球的路,似乎也可以是永恆的未到之路。消失點可以在任何地方,也可以說「消失點」只是虛構的結尾;在喬治・梅里葉與阿姆斯壯之後,即便身體只是看著一面窗而沒有移動,即便矛盾的路標提醒著我,機器迂迴而緩慢地列印著不可能抵達的路;感性上、甚至是潛意識中,我卻還是認為,我真的在那裡、在月球上。如同看著螢幕時,我總不小心以為自己也身處在螢幕中的世界。
Eventually, it seems that the "road" could have actually arrived the moon, or it could be a forever-forthcoming journey. The vanishing point could be anywhere, or we could say it is just a fictional end. After Georges Méliès and Neil Armstrong, though my body was just staring but not moving forward, though the contradictory sign kept reminding me something, though the "road" is not even a real road... Sentimentally, in my subconscious, I still think that I'm really there, on the moon. Just like I stared at the screen as if my body is inside that world.
虛擬身體的關鍵在於相信、在於認知,而非沈浸與真實感。
我想要描述一種穿梭於肉身和虛擬之間的身體。看著那條被具現化又被去肉身化的路,如同從遠端看著自己的虛擬身體:「我認為我在那裡。」
Virtual corporeality is about belief and cognition, not only about immersion.
I tried to describe a type of body which moves back and forth between physical and virtual. While I was staring at that embodied and disembodied road as if seeing my virtual body from remote space, I think I am right there, too.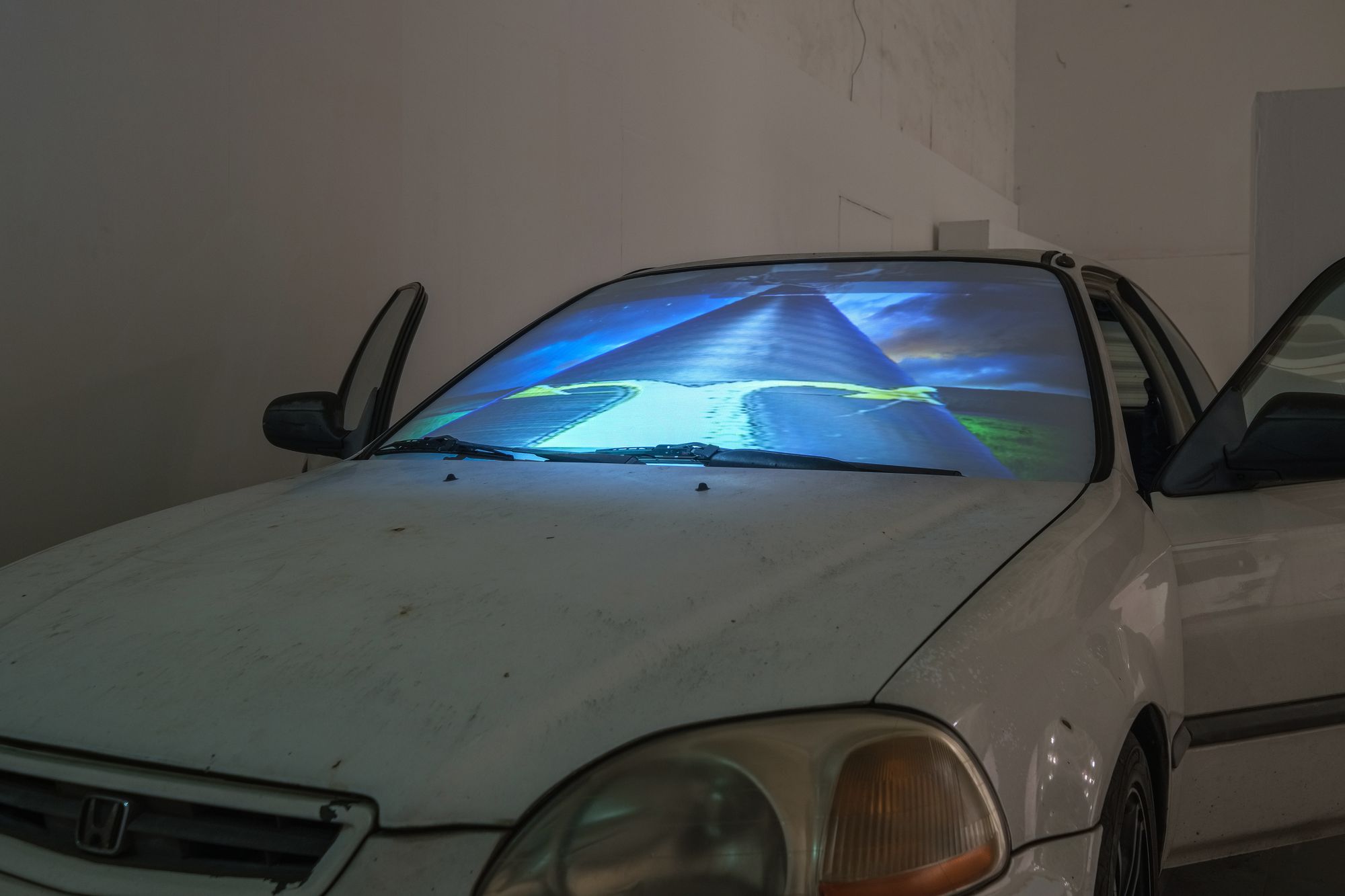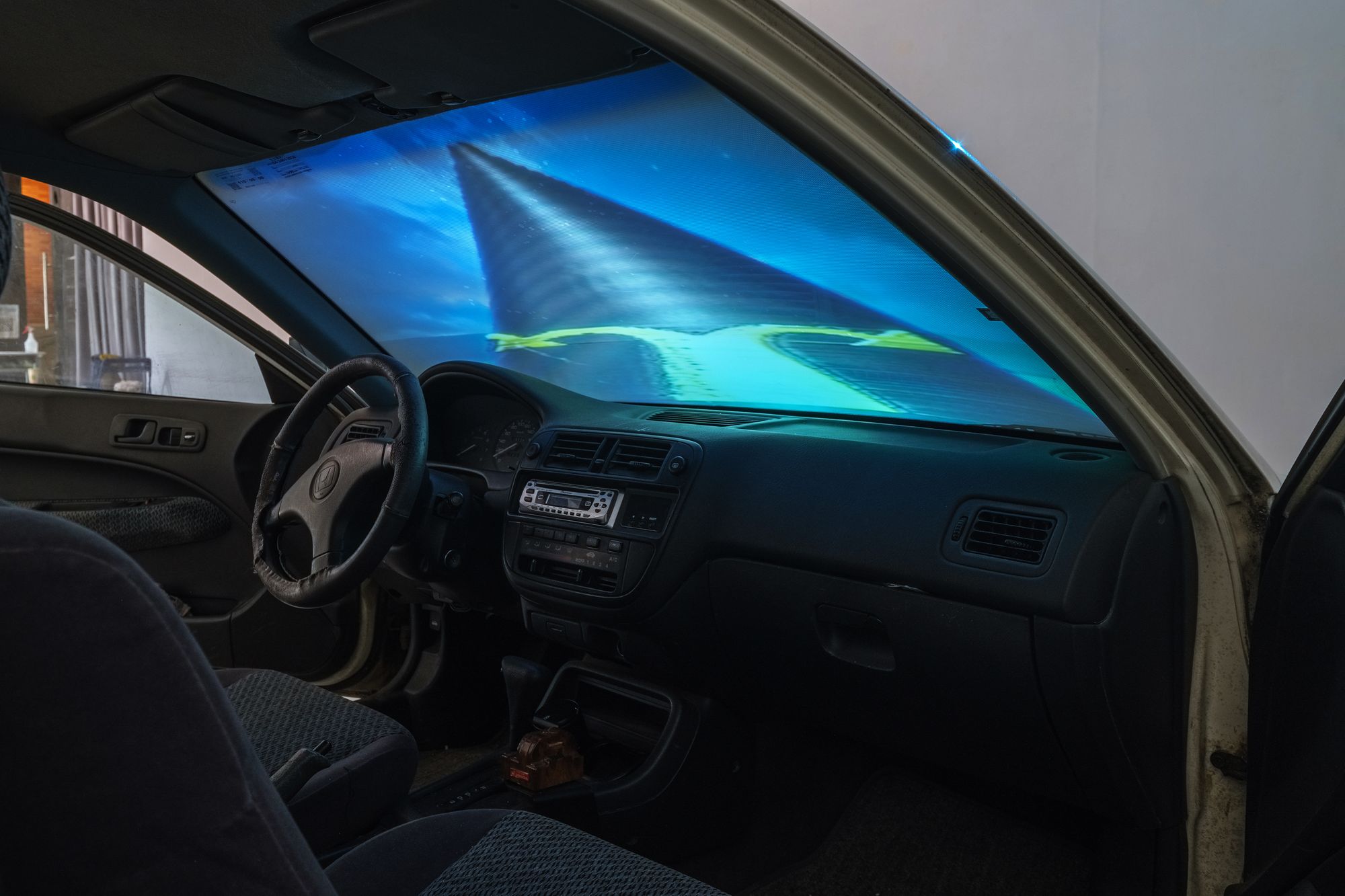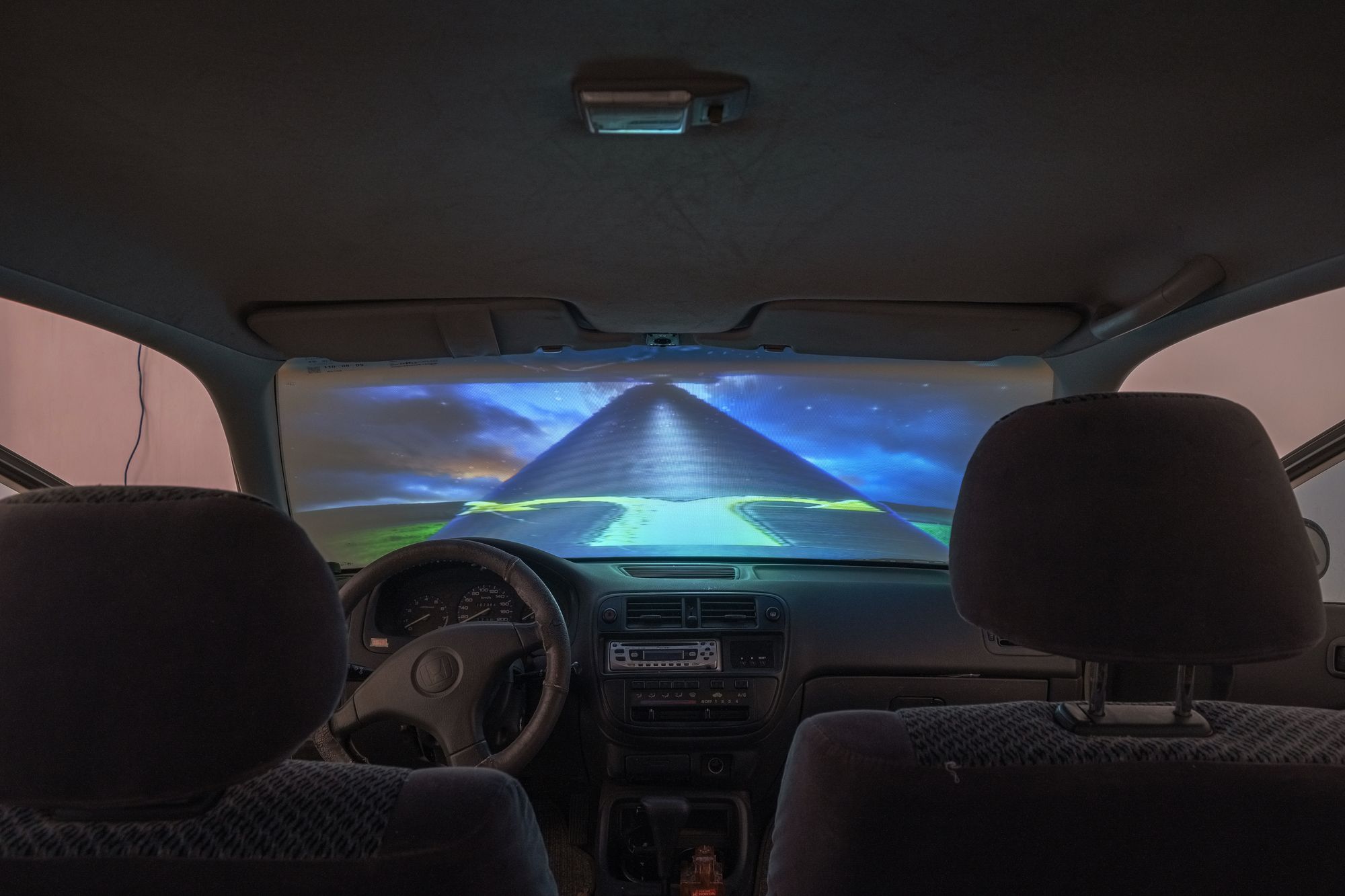 靜態攝影記錄 朱淇宏/動態影像紀錄 蔡高來河
photographic recording Chu Chi-Hung
video recording KO LAIHE
林沛瑤 作品
A WORK BY Lin Pei-Yao